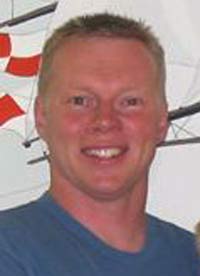 Jeff Reid
Owner and Operator
Over 22 years experience working in the automotive industry.
Locally Owned and Operated.
All Vehicles are completely inspected & reconditioned before sale and have a 100 kilometer road test minimum to assure you of no mechanical or drivability issues. I have been a licensed GM trained mechanic since 1991 and I do all my own work, so I know what I am selling!
As a former mechanic at a GM dealership, I provide Dealer Quality inspections on all vehicles. I operate at a low overhead and pass the savings on to you. Therefore you will save significantly on comparable vehicles at larger dealers. Call for a quote and see!
Open five days a week and we will deliver anywhere on the island! After hours viewing can be arranged (even on Sundays).
Financing and extended warranties are available that meet or exceed those at larger dealers.
Vehicles arriving everyday. If you do not see what you are looking for simply Contact Us for a great price on a great vehicle today!
Thanks,