Warranty / Financing
Do you need financing? No problem, we have you covered there too!! We offer financing options through: Scotiabank, EasternEdge Credit Union, Public Service Credit Union, Carfinco, Scotia Dealer Advantage, TD Bank Financial Group and RBC Financial Group. We'd also be happy to arrange warranty protection for you via Global Warranty.
Apply For Financing Now!
DUE DILIGENCE:
We've checked! We pride ourselves as having the lowest prices in Newfoundland on quality used cars. Ours are lower than the competition, GUARANTEED! Purchase any extended warranty at the "Lowest Prices in Newfoundland" on our quality used vehicles.
Financing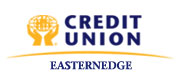 Scotia Dealer Advantage